Congratulations to Mr. & Mrs. Smith on the purchase of your 2019 Sea Pro 219.  Welcome to the Jimmy's Marine Family!!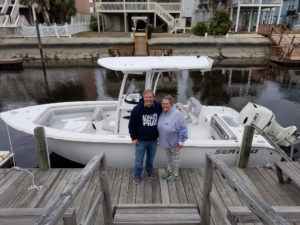 Congratulations to the Hazelton's on the purchase of a new Sundance DX20. Thanks for the business and welcome to the Jimmys Marine family.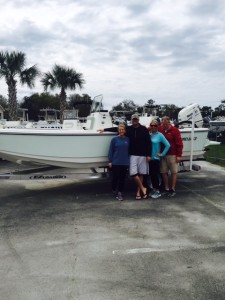 The Hutnik family came to Jimmy's Marine trying to get into a nice inshore boat at an affordable price.  We found them this nice Sea Chaser by Carolina Skiff and they couldn't be happier.  Perfect for fishing, cruising on a quick trip to Bald Head or skiing/wake boarding the waterway.